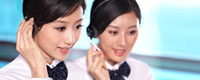 Name: Jolina Zeng
Tel: 86-21-58220659
Fax: 86-21-58220659
Mobile: +86-15221589661
E-mail: jolina@wellsionfiber.com
Add: 10th Floor Building 27 No.200 East Huanzhen road Pudong,201316,Shanghai China P.R
Skype: jolinazxf
MSN: jolina1986@live.cn
QQ: 805524153 Jolina





Product name : Coaxial Optical Fiber Jacket Stripper

Item : 2014626145411
Details:
COAX/UTP CABLE STRIPPER
For Use With: Twisted Pair Wire, CATV Cable, CB Antenna Cable
Features: Nick-free 2-level stripping up to 1/8" O.D./ Mini-Coax via adjustable blades
0.24" step strip
Includes slitting blade & notch


Lightweight, compact, cost-effective stripper is simple to operate.
Adjustable blades can be set for any depth to help ensure nick-free strips.

Use with twisted-pair wire, tightly wrapped stranded cables, CATV cable, CB antenna cable, SO, SJ, SJT,
and other types of flexible power cords.
Includes three straight and one round blade.
Coaxial Cable Stripper, up to 1/8 in. (3.2 mm) O.D.
Color: Grey

The 45-162 is a coaxial cable stripper for cable diameters up to 1/8 in. (3.2mm) O.D. including RG-174 & RG-187. Includes three straight and one round adjustable blades that can be set to ensure nick-free strips to specification. Can also be used for shielded and unshielded twisted pair,
SO, SJ & SJT flexible power cords. Contact CMS for replacement blade set L-9225
Dimension: 90mm*30mm*15mm