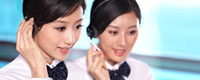 Name: Jolina Zeng
Tel: 86-21-58220659
Fax: 86-21-58220659
Mobile: +86-15221589661
E-mail: jolina@wellsionfiber.com
Add: 10th Floor Building 27 No.200 East Huanzhen road Pudong,201316,Shanghai China P.R
Skype: jolinazxf
MSN: jolina1986@live.cn
QQ: 805524153 Jolina





Wellsion Fiber Optic Communication Co.,Ltd(Wellsion) is a professional supplier specialized in the feild of Telecommunication, cable management system & FTTH solution… Nowadays, Wellsion has a wide products range including :1. Fiber Optic Passive Components (patch cable, pigtail, adapter, splitter, attenuator, WDM, CWDM, FWDM, etc)2. Fiber Optic Test Equipment(light source, power meter, Attenuator, OTDR, PON-light source, Pon- Power meter, etc)3. Fiber Optic Distribution Products (ODF, patch panel, closure, cabinet, terminal box, etc)4. Fiber Optic Tools (cable stripper, cable slitter, etc)5.Fiber Optic Cable (Indoor cable & outdoor cable.)6. Fiber Optic tools(fiber optic stripper, fiber optic cleaver, fiber optic tool kits,etc). Wellsion insists on offering for partnering for mutually beneficial and long-term business association and we are looking forward to assist in all of your requirements/projects. We are a quality oriented and cost conscious organization, wherein we never compromise with quality of our products and services but at the same time remain cost effective.